This post contains affiliate links to the materials I actually use for homeschooling. I hope you find them helpful. Thank you for your support!

I'm sitting here with Zac happily playing with his new wooden fruits & vegetables from the Etsy shop Red Barn Toys, Leah and Becca whipping up a batch of One Bowl Pumpkin Gingerbread Muffins with Maple-Vanilla Glaze, and artwork from our homemade calendar project strewn around lending color and cheer to our living room. Recent art activities for this included the Tin Foil Fish, Fireworks with City Silhouette (this goes well with Blackout by John Rocco), and the Thumbprint Dandelion. I thought the Thumbprint Dandelion would be a quick project but be prepared for students to very carefully choose the colors and the placement of said colors. We just freehanded the dandelions and they are beautiful! This is a good use for those little connected vials of paint in bright colors which come along with craft kits. The Tin Foil Fish are amazing. The aluminum foil gives them a great sheen, and between watercolor painting the background and experimenting with salt, drawing and texturizing the fish with those mesh bags that your onions come in from the grocery store, and coloring them in with colorful Sharpies and cutting them out and placing them on the ocean scene, this project kept my students happily occupied for a long long time. One little girl told me it was her favorite art activity so far this year!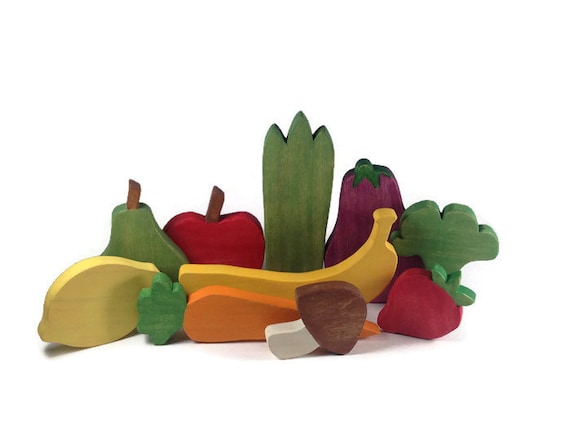 My previous blog post shows all of our calendar ideas.

The calendar project has kept us very busy over the past two weeks of school. We are doing one or two months each day, both creating the art and writing in the days for that month. We glue in each piece of art when it is finished. Glue Dots are invaluable for this! They make an instant permanent bond and they are flexible, which is good when a piece of art is warped or bulky or unusual in any way. They are also quick. Four corners and you're done! (There are lots of kinds of glue dots and some are removable. We got the roll of Ultra-Thin 3/8 inch clear dots which bond instantly and are acid free. It was $4.99 for a roll of 300 dots at Hobby Lobby.)

Other activities from the past two weeks:
Read Aloud: David and the Phoenix
Handwork: sewing, weaving, knitting, and the newly introduced Needle Felting (for my middle schoolers)
Farm Day, Philosophy (Friendship: bell hooks), and Structured Word Inquiry
Poetry, Math Facts (including skip counting forwards as well as backwards far into negative numbers), and Creative Writing in Circle Time
We are writing a poem! The students are collaborating on writing a poem for multiple voices. They will be memorizing and performing it for their parents at our Expo before Winter Break. The topic is Friendship, so it counts as creative writing, philosophy, and poetry!
Reading for Fun: historical fiction for the older students, a set of early readers by Shelley Davidow, author of The Wise Enchanter: A Journey through the Alphabet for the younger
Note: If you're looking for a classroom set of decodable readers (in Waldorf, this would be grade 2 Extra Lesson work) with both fiction and non-fiction and which are high interest for kids, I highly recommend investing in the S.P.I.R.E. program by EPS. Shelley's books are beautiful but I think that the EPS series has a more rigorous and research-based scope & sequence.

Extra Lesson: Puddle Question "Birdhouse Designs"
(blog post about this lesson)
I also took my middle schoolers to listen to a remarkable and deeply-moving talk by Marion Blumenthal Lazan, Holocaust survivor and author of the memoir Four Perfect Pebbles: A Holocaust Story. Her 7 pm talk at the church happened to be on St. Nicholas Day, so we went as a family before opening our Christmas presents. It definitely added another quality of thankfulness to our evening. Our night was beautiful and profound.

Weeks 14, 15, and 16 make up our second Cultural block of the year. The two topics are Medieval History for the older and Native American Legends for the younger.
Middle Ages: We have covered, as is the Waldorf way, the Middle Ages mostly through biographies of key figures, with some historical discussion to transition between them. Our text is The World of Walls and our biographies so far have been Gregory the Great, Charlemagne, William the Conqueror, and Eleanor of Aquitaine. We will finish up this block with two of Eleanor's sons, Richard the Lion-Heart and John (of Magna Carta fame), Francis of Assisi, and Geoffrey Chaucer. The Middle Ages has inspired my students and I've written two blog posts previously about their work: Becca's experiences living a day as a Benedictine Monk and our lesson on the Battle of Hastings. (The blog details our life in chronological order; the website gathers information by age, grade, and main lesson topic. I am trying to make sure that the threads of continuity in the blog are also present for those who happen upon just one blog post and haven't read the ones which came before. But ALL of my notes for the Middle Ages block are also collected on the website.)
Native American Legends: We have traveled around the country through story, hearing legends from the Eastern Woodlands, Southeast, Great Plains, Southwest, and Great Lakes areas. The final week of our block we will spend time in the Pacific Northwest and Arctic. Our books don't always specify the exact tribe but, where the source of the legend is known, I've identified it under the book title below. We did some beautiful art projects as well, using MaryAnn Kohl's art project suggestion from Storybook Art to accompany How Thunder and Lightning Came to Be, and painting a wet-on-dry painting of a little field mouse for The Story of Jumping Mouse.
This is a simple but very lovely painting and I've also seen it used for the Man and Animal block. Start with a piece of watercolor paper taped all around with masking tape to a painting board, a 1/2 inch wide watercolor brush, and the three primary colors.

Begin by painting a wash of yellow over the entire page. Then use the blue to make grass in long curving lines, sweeping upward towards the sky. Leave space in the center of the page for the mouse. Wait for the painting to dry a little before adding your mouse. Teach your student to use test paper and practice the little mouse. Always have some test paper of the same kind of watercolor paper available for testing the strength and shade of your colors and how wet or dry to make your brush. The mouse has a little egg shaped body, with a round curving ear and a long thin sweep of a tail. When the paper is suitably dry, add the little mouse in the center. The grasses should sweep around over him to create a look of coziness and shelter.

Here have been our stories so far:
---
---
---
---
---