I was working on a series of pages for a new client, about setting up a Waldorf Kindergarten environment in your home, and my 12 year old was looking over my shoulder at pictures like these:

The Autumn Corner blog post - A Small Tribe
Homemade Playstands
blog post - Growing Roots and Wings
Madison Waldorf School Kindergarten classroom
Wasatch Charter School Kindergarten classroom
Homeschooling with Waldorf
blog post - The Wonder of Childhood
Waldorf Play Rooms
blog post - Moon to Moon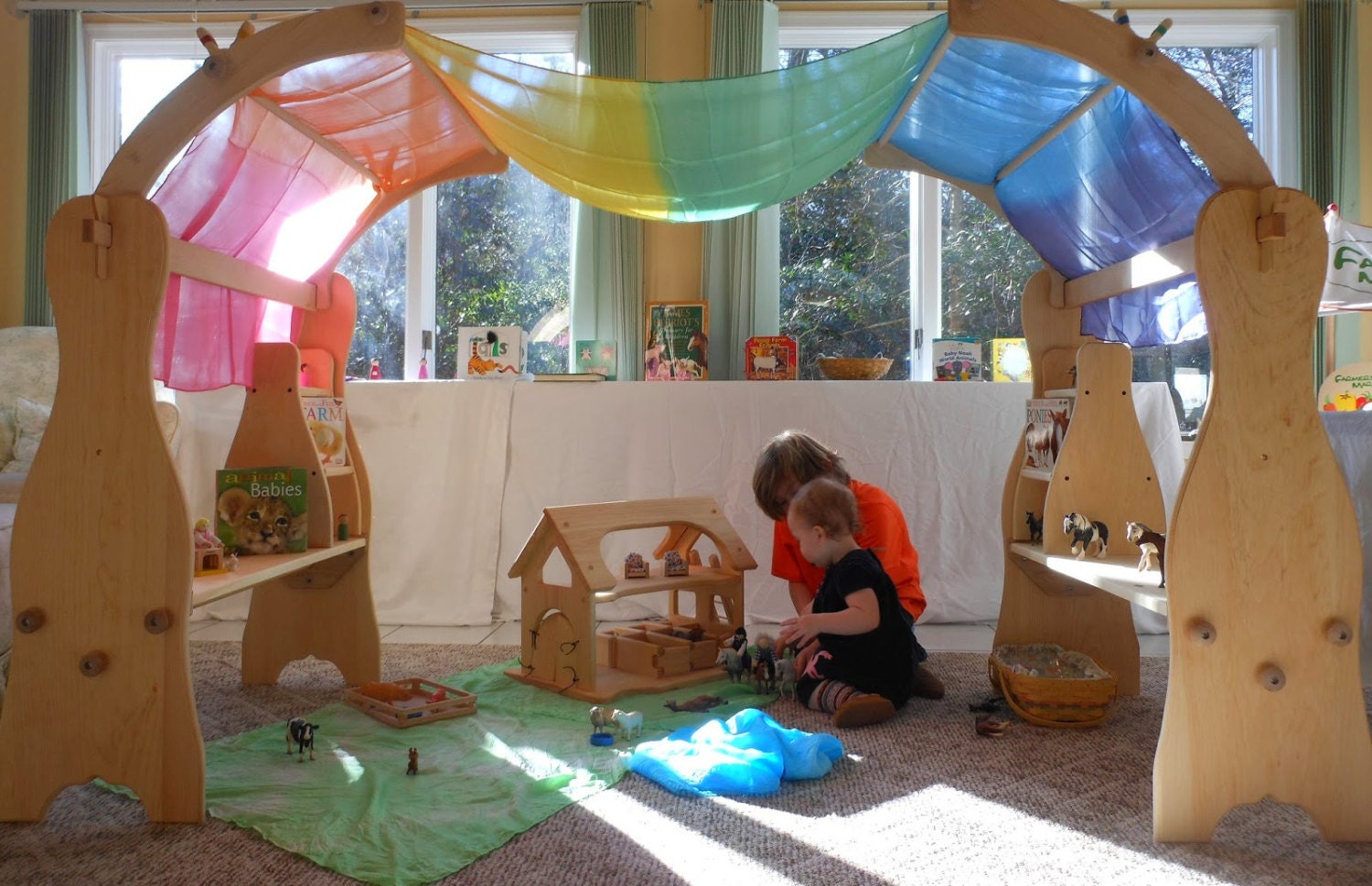 And she says to me, "I want to be a Waldorf Kindergarten teacher, Mom! Forget 7th grade... next year I want to go back to Kindergarten."
And I said, Leah, you ARE. Because we are going to be setting up our home like this and doing all these things for Zac!

I've recently changed out the pile of books in my bathroom, which used to be my anthroposophical reading, because I realized the girls were reading them also. So, since they are all interested in Early Childhood, I've given them a new stack to enjoy:
Well, I Wonder: Childhood in the Modern World

by Sally Schweizer




Natural Childhood: The First Practical and Holistic Guide for Parents of the Developing Child

by John Thomson

Please Touch: How to Stimulate Your Child's Creative Development through Movement, Music, Art, and Play

by Susan Striker

Young at Art: Teaching Toddlers Self-Expression, Problem-Solving Skills, and an Appreciation for Art

by Susan Striker