eBay
limits
how many items you can put on your Watchlist... to
200
. Can you believe it???? I only discovered this when I recently found a homeschooling mom's shop called
Karen's Living Books
and I was happily flagging things to think about for later. Until I hit my limit!
"A homeschooler with 18 years of experience, I stock out-of-print and hard to find children's books as well as titles such as those used in Sonlight, Truthquest, Five in a Row, and other homeschool curricula."
This is an awesome store for browsing, especially if you adore vintage children's books. How can you not want a book called Wingfin and Topple or A Gift-Bear for the King or The Buttons at the Zoo or School for Sillies?
And it's the illustrations that I find so charming, as well as the sweet old-fashioned writing.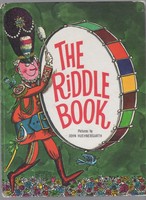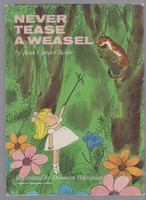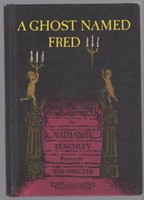 The best thing is to go through her store like a kid in a candy shop. She has almost a thousand vintage children's books. BUT her prices are somewhat arbitrary and can be high, so I would recommend ogling her delightful selection and then quickly checking Amazon to see if it's available for less. For example, she lists A Boat for Pepe by Leo Politi (1950) for $40.00. Amazon has it starting at $5.80. She lists The Hat by Tomi Ungerer (1970) for $15.00. Amazon has it starting at 49 cents. She lists Catch a Little Fox by Fortunata (1968) for $12.00. Amazon has it starting at 99 cents. However, her edition of Catch a Little Fox is listed as pristine and gift quality and that can account for the price difference. I got a vintage baby book from her which she had labeled as gift quality and Yep! It was as if it were brand new. Just lovely! So, when looking at a book, decide if you want a copy that looks exactly like it did when you were a child, or if you are happy with ex-library and just want to have any copy available so that your family can enjoy it.
Books that are damaged are still wonderful for found poetry. I saw this at an art show at Carbondale New School and it was fabulous. You take a page from a chapter book and then color over or otherwise obscure most of the words on the page, leaving just a few. These remaining words are carefully chosen so that they form a poem. You discover the poem in the existing words on the page. I love this! It's like Michelangelo carving marble by removing the excess to reveal a figure that was hidden inside the whole time.